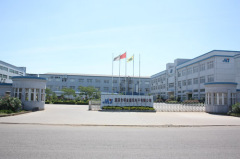 Cixi Mingye was established in 1980s, with over 30 years expereince in electrical power connection field. We aim to make better and innovative products to help customers achieve long-term success.

With 30 years of hard work, The company now has over 300 employees, and the annual sales volume is over 20Millon US Dollar. The Brand MINGYE and INS are now well recognized in both domestic and overseas market

In Cixi Mingye, we encourage creativity, always open for new ideas, and willing to invest on new products, this is one of major characteristics we diffrencitate our company from our competitors, and one of key elements that keep our company survives in last 30 years.

Our company also have strong sence of quality control awareness, most of our company's products passed relevant certificate in different countries(Such as GS, NF,IMQ,CE,ROHS etc), but more over, we keep consistency for samples we passed test and products we deliver to customers. we have one of the lowest defection rates in this industry.

Cixi Mingye We believe only continuous improvement and customer oriented attitude are keys for our company to survive in this competitive market. and we will follow this philosophy on our day to day operations to maximize customer satisfaction on our products and services.